Cerberus Nuclear has created Eddy, an open-source Html output generator for MCNP and SCALE. The function of Eddy is to parse MCNP and SCALE output files into an easy-to-read and user-friendly format. Eddy has been written to work for both radiation transport and criticality calculations.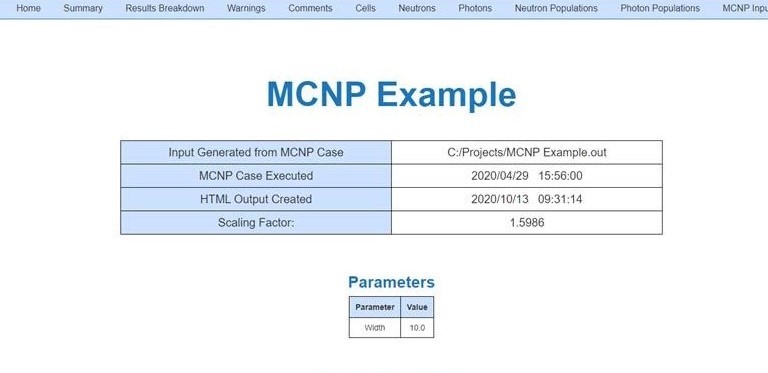 Eddy collates key information from an output file so that it can be quickly reviewed. Normalisation factors can also be specified to simplify interpretation of tally outputs.
Eddy is simple to use from the command line or via its built-in interface. Hyperlinks within the Html enable the user to navigate to the required part of the output with ease.
The Html output from Eddy assists in the preparation of technical reports supports QA processes and improves workflow efficiency. The contained nature of the Html output and its small file size also facilitates the sharing of calculation outputs for independent review purposes.
Eddy is freely available and can be downloaded as an executable from here
If you would like to provide any feedback or would like to request additional features please get in touch by emailing nuclear@cerberusnuclear.com