Cerberus Nuclear were recently delighted to be the proud sponsors of the YGN Introduction to Shielding and Criticality Safety Event, organised by the esteemed Nuclear Institute Young Generation Network. The conference brought together a diverse range of delegates from across the nuclear sector to share their insights and expertise on Shielding and Criticality Safety.
The informative seminar was a resounding success, featuring notable speakers from various sectors. In addition, our very own Katrina Christaki, Sam Hilton and John Billingsley had the privilege of delivering captivating talks on the physics of criticality safety, a day in the life of a shielding assessor, and the application of shielding in fusion. As a proud sponsor, we also had the chance to showcase CARTA, our in-house criticality safety training tool, and the many ways it can address the unique challenges facing the nuclear industry.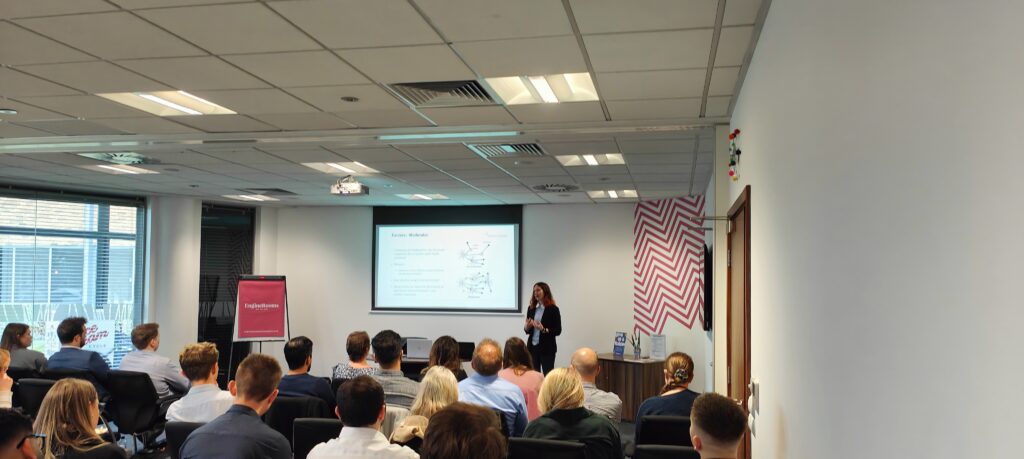 The event's comprehensive program was well received by attendees who praised the insightful presentations and dynamic discussions. This conference was especially meaningful as it addressed pressing industry concerns such as skill gaps in critical areas.
Thank you to Frances Yates for organising such an informative event, and we look forward to continued partnerships with the Nuclear Institute YGN and supporting future events that advance knowledge and collaboration in the nuclear sector.